Join Our Community (Free Help & Resources!)
Are you new to Handmade at Amazon? Do you want to learn more about what this platform is about and what success you can find on it?
I am inside our FREE Facebook Community day in and day out, providing Live videos, answering questions and cheering each member on as they grow their shops and sales!
Each and every day, a close community of seasoned and newbie Handmade at Amazon sellers come together to post questions, brainstorm and provide teaching and guidance.
I am a firm believer that this journey is unlike any other. Community is vital to your success and I'd love for you to be a part of ours!
Take me to my Tribe!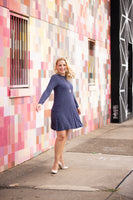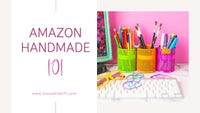 Amazon Handmade 101
Ready to start with Handmade at Amazon? Let me walk you through the whole process, from application to FBA and everything in between.
MORE INFO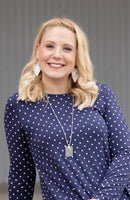 What does this girl know?
Over a decade ago, I started my handmade journey.  In that time I've built a brand, developed numerous product lines and mastered handmade operations. Through those years, I've scaled my business, quit my corporate job, hired almost 20 part time employees and soared above 7-figures a year on Amazon.  I've researched, tested, analyzed and hustled to find what works for me and for my clients.